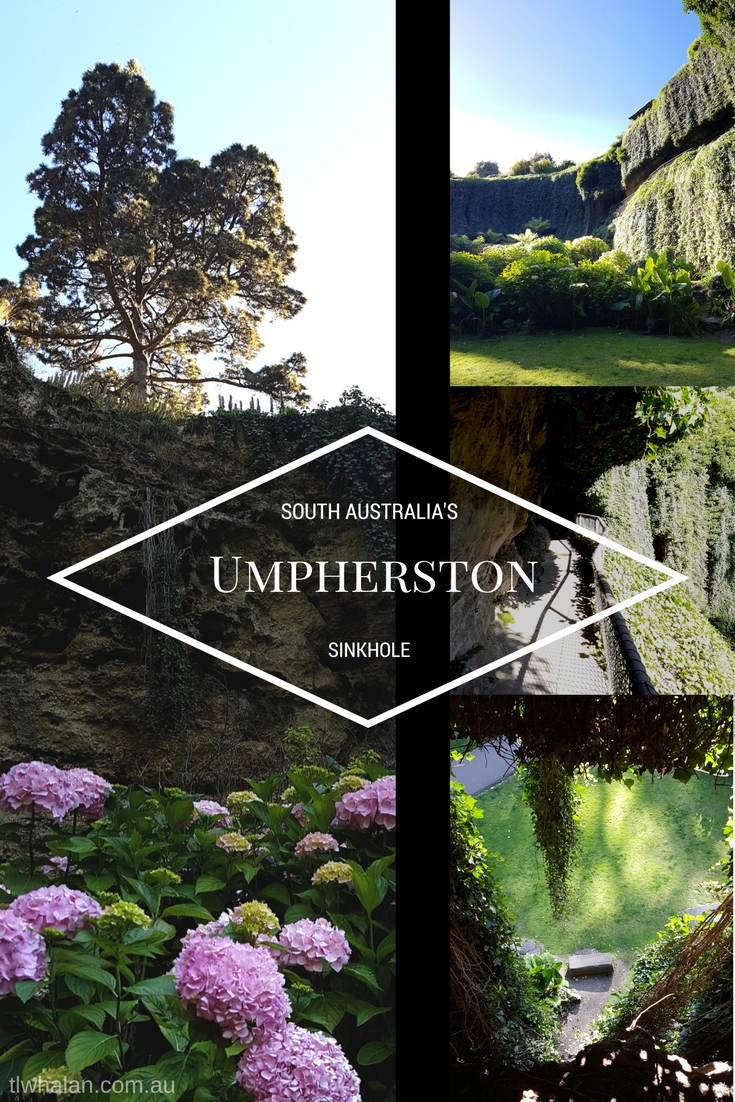 I would like to introduce everyone to my absolute favourite place in South Australia: Umpherston Sinkhole. It was over a decade ago that I visited Mount Gambier and all its attractions for the first time, yet every time I visit the sinkhole I love the place more and more.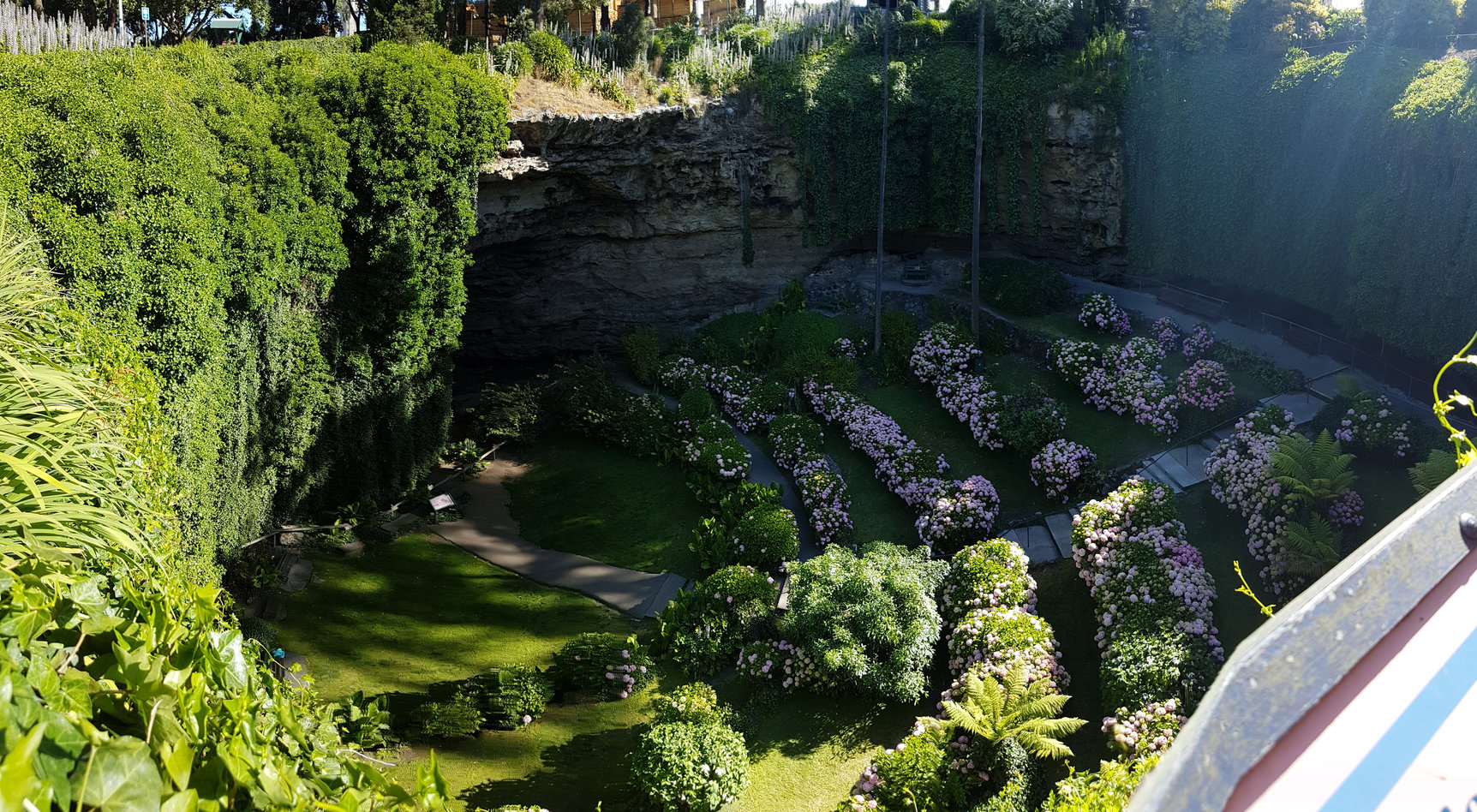 Also known as "The Hanging Garden", this beautifully landscaped crater is located in Mount Gambier. It is free to enter, and the surrounding grounds are well-manicured – a perfect place for a picnic and a stroll.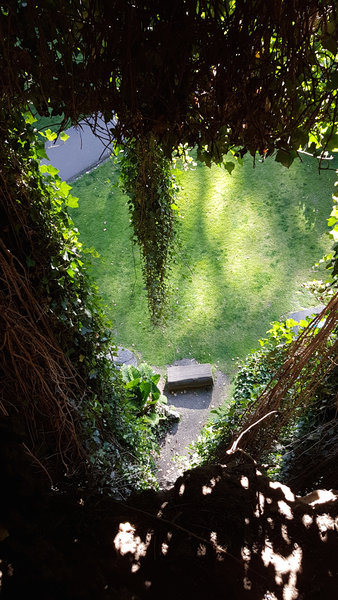 This attraction's history begins in 1884. James Umpherston owned the property including the sinkhole, and he began to 'improve' the sinkhole by putting steps down to it, with the view to make it a summertime retreat. He called the space "The Caves". After James died, after 1901, the sinkhole became neglected for over seventy years. Then, the Woods and Forest Department Social Club began to renovate the site. In 1994, the City of Mount Gambier obtained the sinkhole and has maintained it, and kept it open to the public, ever since.
I make a special trip to Umpherston Sinkhole every time I go to Mount Gambier. I love to walk every path and take in all the angles of the gardens. There's paths at different levels, taking you to places of varying contrast – there's the hanging vines that take you into a hidden cave-like world, there's running water, and there's the rows of manicured gardens. Regardless of your mood, you can find somewhere complimentary in the sinkhole.
Of course, there are benches, and I cannot think of a more divine place to spend several hours reading.
People tell me that I need to visit at night, as the possums that live there are very friendly and will take food straight from your hand. I will try to make a dusk trip next time I am down the south coast in 'The Mount'.