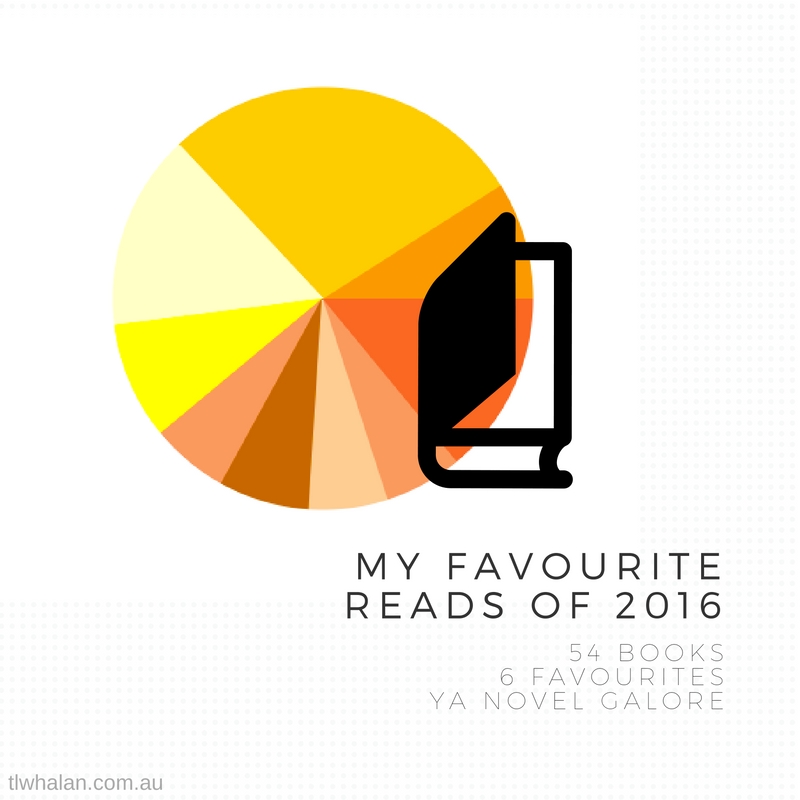 This year, I read 54 published books. Mostly, young adult novels, but some historical fiction as well. I am really grateful that Goodreads exists so I can keep track of them all.
Because graphs are enjoyable, I made this little pie chart of my reads this year.
I also wanted to let you know about my six favourite novels that I read this year. Why six? Well, out of all fifty-four books that I read, I only gave six a 'five star' rating. Of those six, five of them are YA novels!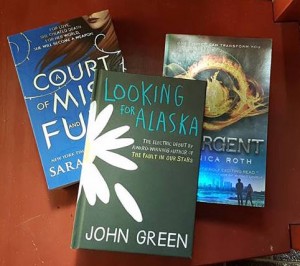 Let's discuss. In the order that I read them…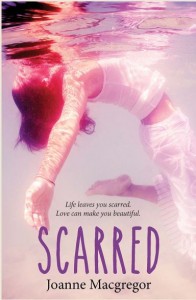 Scarred by Joanne Macgregor was a complete surprise. I am very active in beta reading and review copy circles, and through one of them, Scarred was offered to me. When I started reading, I couldn't stop – I read the novel in a day. Super impressive was the way the characters and plot all came together for the thriller climax. I would highly recommend Scarred to all YA readers.
Divergent by Veronica Roth was a novel that had sat on my shelf for a while, but it was this year that I took it down to read. Obviously, I was interested because this novel was a 'sensation', made into movies, so I just had to know what it was all about. I found the setting of this novel wonderful – I loved the unique class system. Action packed, and another 'must read' for any committed YA reader.
Refuse by Joanna Macgregor is actually the second in a series, but it picks up effortlessly just where it's prequel (Recoil is the first in the trilogy). The stakes in this novel are high, and this turned it into a compelling page-turner. The whole recoil trilogy is worth the read, and I would recommend any interested in this novel to actually start at number one. I am sure Refuse is only this good because of the leg work that Recoil starts.
Bared to You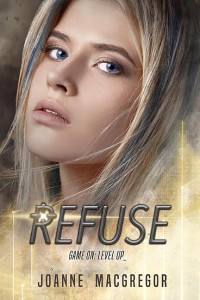 by Sylvia Day is the one non-YA novel in my favourites – it's an erotic romance. I have described it to my friends as 'A Fifty-Shades of Grey that is actually well written', and it so is. While the plot is certainly not original, somehow it just kept me reading and wanting more. I have gone on to read the second… And I intend to read the third. So consider yourself warned about the addictiveness of this series.
A Court of Mist and Fury by Sarah Maas was thrilling. This is also the second in a series, but it well and truly trumps it's prequel, A Court of Thorns and Roses (that I gave four stars to). The first few chapters, I admit, had me worried that it was going to be slow, but then it just moved and twisted in ways I didn't predict. Worse: I have to wait until May to find out what happens next!
So tell me, are any of these your favourites? What was the best book you read this year?
Tags :
book
,
book recommendations
,
books
,
books of 2016
,
me
,
read
,
reading
,
t l whalan
,
tlwhalan
,
ya
,
ya book recommendations
,
young adult