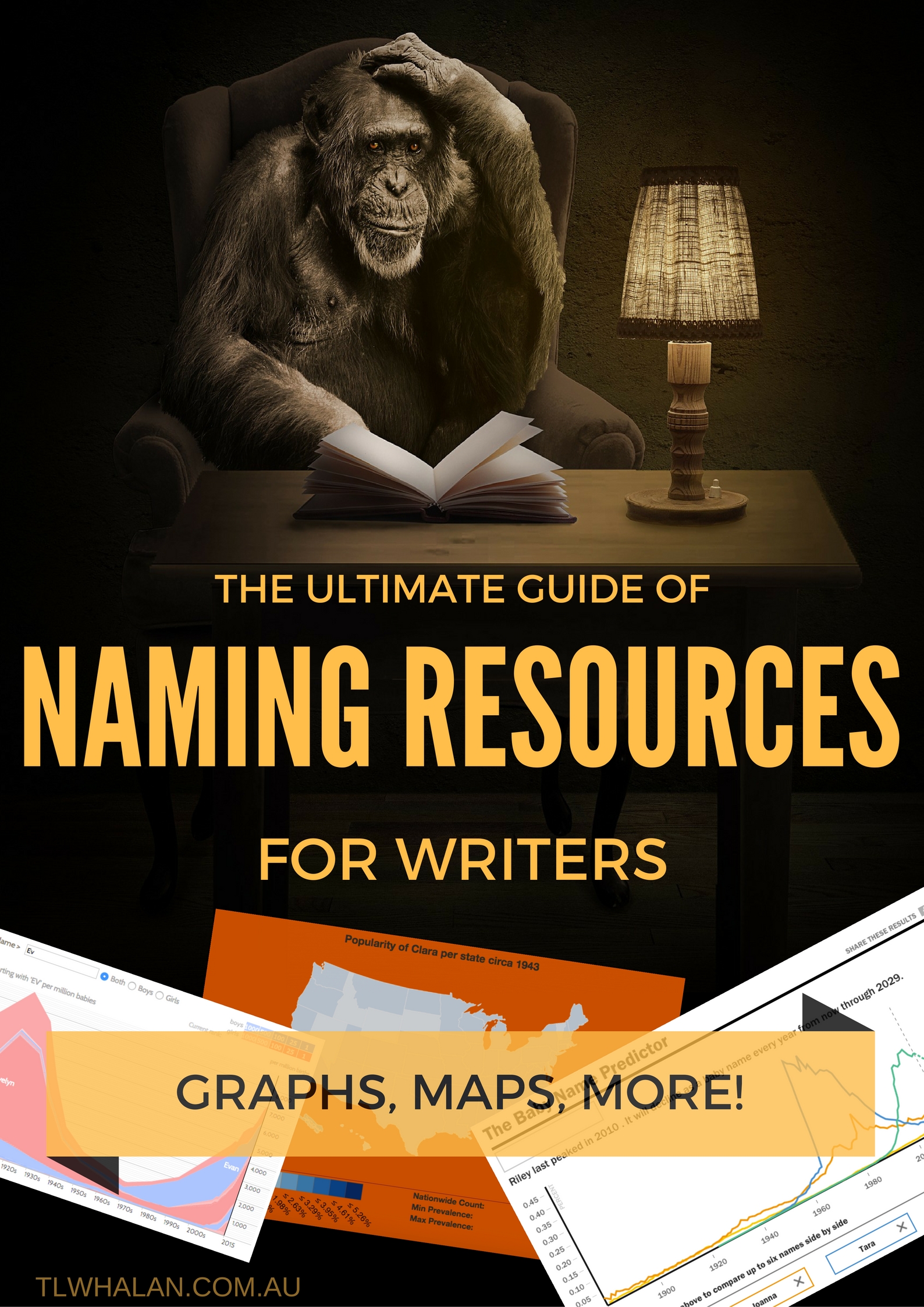 Names are one of my favourite things ever. But for writers, names are important. Names can tell us a lot about a character – like in Divergent when Beatrice renames herself Tris as a sign of her new life, or when Hermione (Harry Potter series) has to pronounce her name out to ensure it is said right.
When a name is wrong, it can affect a novel. No, their dad shouldn't be called Riley, because Riley is an ultra-modern name and the dad is old. Or, if the dad really is Riley, then that tells me a lot about his parents and upbringing.
To ensure you choose good names that are historically appropriate, I have a few resources to help you out.
The NSW government has a PDF document for each decade, outlining the most popular names in the era. For those writing in Australia, it is important to use Australian data if your characters are in Australia. For example, Lachlan is a really common name in Australia, but much rarer in the USA.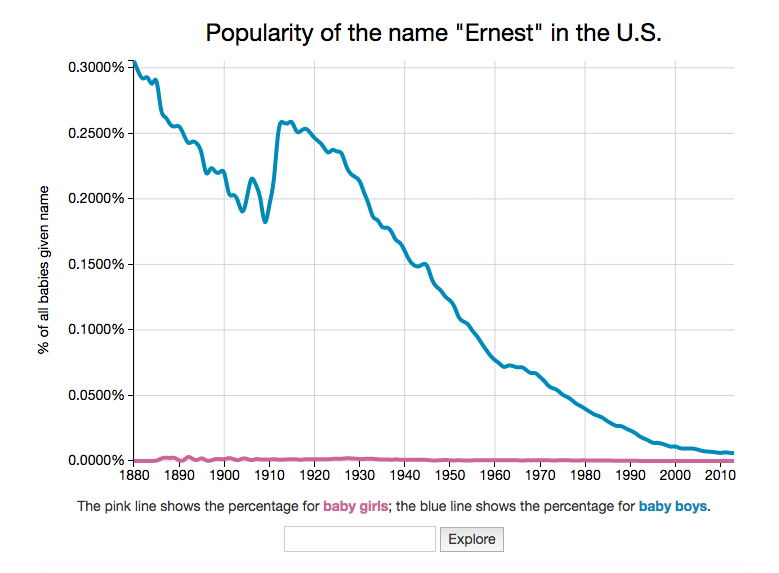 Who doesn't love a graph? This awesome tool allows you to see over 100 years of naming trends. When naming your characters, you can ask how likely it is for that person to be given that name in that year. It's also interesting to see how many male names have dropped in popularity as they grew in female popularity – so what kind of complex might that bring in your characters?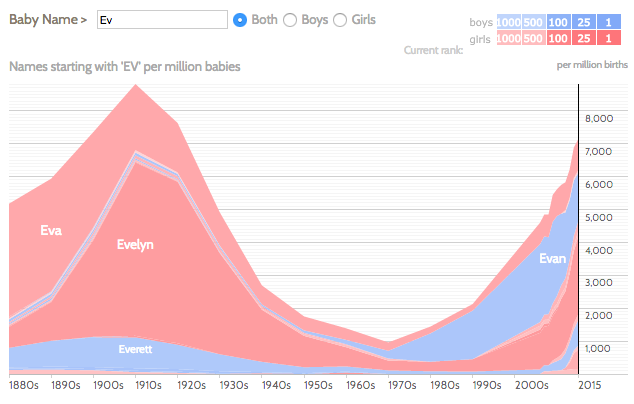 Sometimes we just need more data, and this is where the Voyager comes in handy. Here you can map names starting with the same letter(s) on the same graph, so that's useful when you're tossing up between similar names.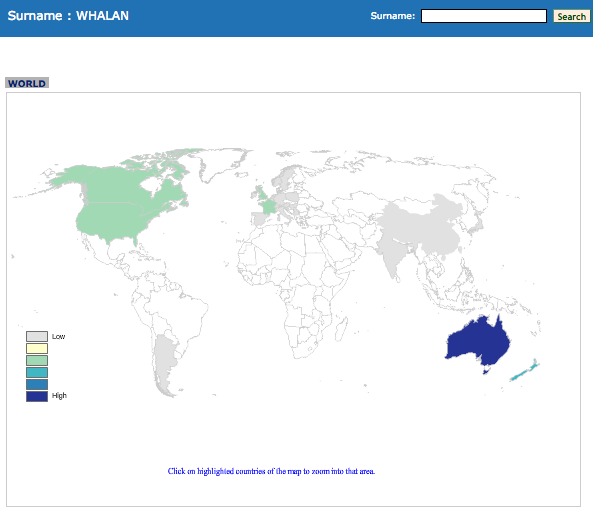 It's not all about the first name – surnames are important too! You might want to consider how popular the surname is in a given area, or, if your character is from another country, choosing an appropriatly popular surname from their country of origin.
Above is the map I generated for my own surname – it seems like I'm in the right country! (Phew.)
Just a note, that this generator does ask for your email before generating your first map, but so far I have received zero correspondence from them, so don't be afraid of this step.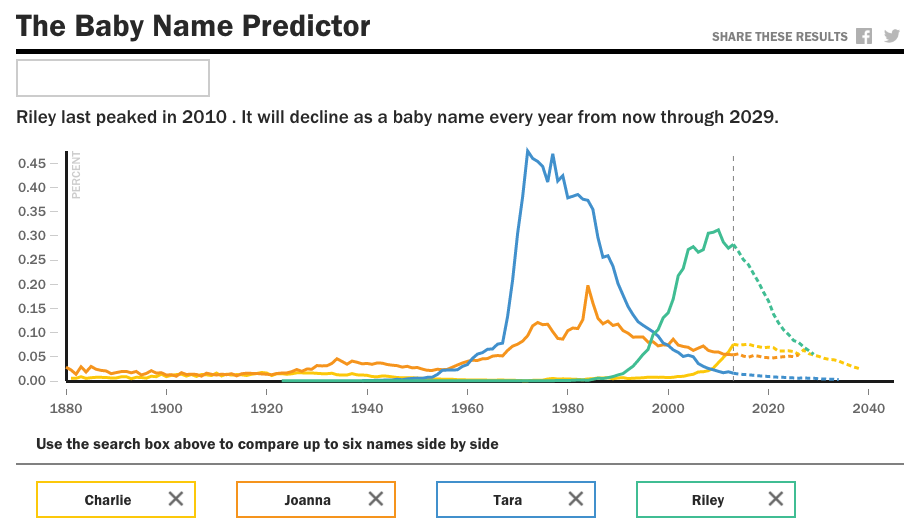 Sometimes, knowing past name trends is not enough – you need to know the future! This site generates a graph of past trends then predicts future naming trends for the next forty years.
Interactive Baby Name Visualizer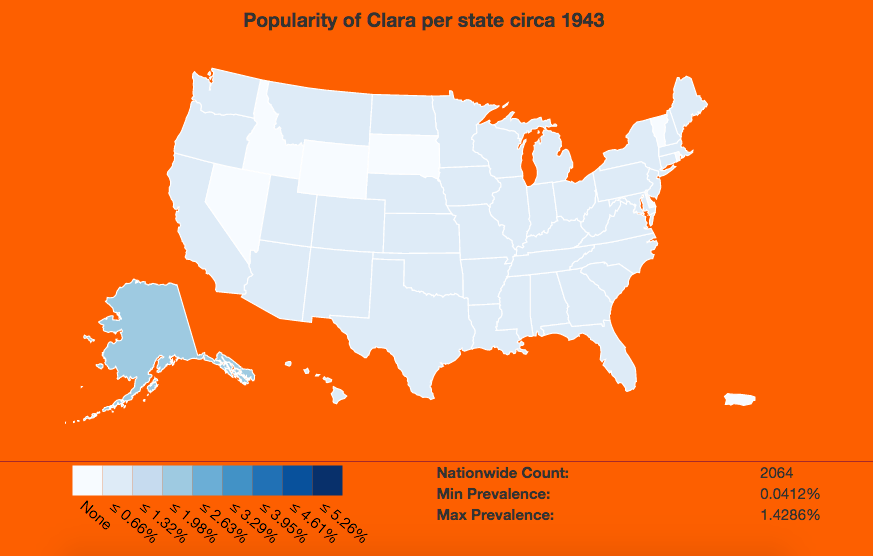 I've included this more for fun that practical uses. It's very interesting to see this map shift in front of you as it shows you each year's popularity for a given name. Some names you can see spread from state to state in popularity, and hence it has value for understanding how naming trends move.
But I need more help…
Reddit Namenerds forum: Post any question about any name on here and you are bound to get helpful responses, and people begging you not to name your daughter Daernerys.
Safe Baby Names List: For your 'neh' characters where you want a name that doesn't mean anything, Nancy's Baby Names has generated a list of names that have consistently been in the top 500 names for centuries. (Note that practically everything on Nancy's Baby Names is fabulous as a naming resource.)
Pinterest: You will get a lot of image lists arranged by themes and sometimes that is all you need for naming inspiration to strike.
And as an added extra, read "How To Name A Baby". I consider this one of the best articles about trends in baby-naming. An excellent read!
Phew! So did I miss any? Please let me know in the comments.